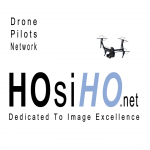 D

rone pilot and cameraman in Strasbourg for your drone filming in East of France, Alsace, Lorraine
Here is the UAV operator representing our network of professional UAV pilots in Strasbourg,
Prefecture city of the Bas-Rhin department, with more than 277,000 inhabitants.
Skypic has been working for many years in this border region of Germany, flying its drones and shooting its cameras, filming and photographing the cities of Alsace and the East of France.
Proof of this is its impressive portfolio of aerial images, photo, video and timelapses below, taken with their drones and cameras by the team's talented cameramen and pilots.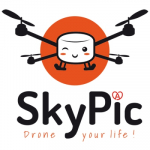 Drone footage and aerial photography for sale on the HOsiHO aerial stock images bank, The World from Above, with drone views of Strasbourg, especially known for its gothic cathedral Notre-Dame and its European Parliament.




List of ground and aerial audiovisual equipment
available to the team of our drone pilots, cameramen and photographers
Skypic in Strasbourg
Drone DJI Inspire 2 dual operator drone with zenmuse X7 camera (super 35mm sensor) and 9, 16 24, 35 and 50mm lenses.
Mavic 2 pro, for easy access to confined spaces or difficult areas
Megabee Cinematic FPV Drone
Blackmagic URSA Mini Pro 4.6K G2
Black Magic pocket cinema
Ronin Stabilizer
Drone shooting rates in

Strasbourg
Our members undertake to apply the reference rates of the network, for a service of aerial shooting by drone,
either for Photo or Video, without retouching or video-edit (excluding options; travel expenses; administrative costs)
Request a quote from Skypic in Strasbourg
In addition to its aerial audio-visual expertise over Strasbourg and Eastern France, both in drone photography and drone video,
Skypic is highly specialized in the following services, thanks to the experience and skills it has acquired over the years:
Video Production with drone and ground footage
360° VR aerial video by drone
Timelapse & hyperlapse by drone or from ground
Panoramic aerial photography by drone and on ground
Real estate and construction site supervision by drone (photo/video)
Live streaming service on the internet of aerial and ground images
---