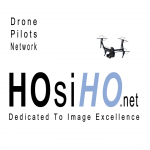 D

rone p
ilot and cameramen in Paris East
for your drone filming and aerial photography in eastern Parisian suburbs and Ile-de-France region
Here is one of the two drone operator representing the network of professional UAV pilots in Paris, Prefecture city of the Seine french department,
which has more than 12 millions residents in the total urban area named Ile-de-France.
D Com Drone has been flying its drones there for many years, and also flies over many monuments of the city of lights, on all occasions.
Check their impressive portfolio of aerial images, photo, video and timelapses below, taken with their drones and cameras by a team of talented cameramen.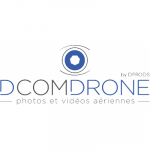 Drone footage and aerial photography for sale on the HOsiHO aerial stock images bank, The World from Above, where it is possible to buy drone views of the Montparnasse district, the Place de la République, various Parisian suburbs, or sites such as the Parc des Princes, the Tuileries, the Louvre, the Place Vendôme, the Opera and the Rue de Rivoli.




List of ground and aerial audiovisual equipment available to the team
of our drone pilots, cameramen and photographers D Com Drone in Paris
UAV Inspire 2 (allowed for Dgac scenario S1-S2-S3), with the X5s & X7 camera gimbal and the following unlocked licenses for video codec recording H264/ProRes 422HQ et 4444/Raw DNG/Apple Prores Raw, with prime lenses ranging from 14mm to 90mm (according to the mounted caméra)
Phantom 4 Pro (S1-S3)
4K camera Panasonic Lumix GH5 + a set of prime Zuiko lenses
Ronin Handheld 3 axes gimbal for GH5
VR360 Insta360 Pro camera
Gopro 8
Telescopic mast 12 meter: for another way to gain height in Paris and the suburbs
Drone shooting rates in Paris
Our members undertake to apply the reference rates of the network, for a service of aerial shooting by drone,
either for Photo or Video, without retouching or video-edit (excluding options; travel expenses; administrative costs)
Request a quote from D Com Drone on Eastern Paris
In addition to its aerial audio-visual expertise over Paris and parisian surroundings and suburbs, both in drone photography and drone video,
D Com Drone is highly specialised in the following services, thanks to the experience and skills it has acquired over the years:
Video Production with drone and ground footage
360° VR aerial video by drone
Giga-pixels aerial panoramas with SmartAerial Pano
Panoramic aerial photography by drone and on ground
Virtual tours 360° (conception and editing)
Live streaming service on the internet of aerial and ground images
'Immersive Drone Tour' Animation
---