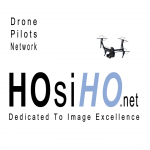 D

rone p

ilot and cameraman in Limoges for your drone filming in Haute-Vienne and Limousin region of France
Here is the UAV operator representing our network of professional UAV pilots in Limoges,
Prefecture city of the Haute-Vienne department, with more than 133,000 inhabitants.
Dragonfly-production

has been working for many years in and around

Limoges,

world famous for its porcelain.
Proof of this is its stunning portfolio of aerial images, photo, video and timelapses below, taken with their drones and cameras by the team's talented cameramen and pilots.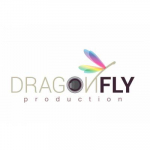 Drone footage and aerial photography for sale on the HOsiHO aerial stock images bank, The World from Above, with drone views of Limoges from the sky with, for instance, Place Tourny and the Mairie, Boulevard Gambetta and Garibaldi, Place de la Motte, but also from the side of the market halls or the Cours Jourdan.
Limoges by drone
reveals its public gardens, its green spaces, and the Vienne River which flows peacefully through its heart.
List of ground and aerial audiovisual equipment
available to the team of our drone pilots, cameramen and photographers
Dragonfly-production in Limoges
Quadcopter Inspire 1 with caméra X5 (S1-S3)
MAVIC 2 (S1-S3)
Sony FS5 camera recording in 4K and slow motion 250i/second
Canon MarkIII plus a set of lenses from 16mm to 600mm
Slider, Crane
Dji Osmo with X5 camera
Drone shooting rates in

Limoges
Our members undertake to apply the reference rates of the network, for a service of aerial shooting by drone,
either for Photo or Video, without retouching or video-edit (excluding options; travel expenses; administrative costs)
Request a quote from Dragonfly-production in Limoges
In addition to its aerial audio-visual expertise over Limoges, and the Limousin region, both in drone photography and drone video,
Dragonfly-production

is highly specialized in the following services, thanks to the experience and skills it has acquired over the years:


Video Production with drone and ground footage
360° VR aerial video by drone
Timelapse & hyperlapse by drone or from ground
Real estate and construction site supervision by drone (photo/video)
Technical services by drone