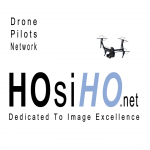 D

rone

pilot and cameraman in La Rochelle for your drone filming in Charente-Maritime, Atlantic Coast of France
Here is the UAV operator representing our network of professional UAV pilots in La Rochelle,
Prefecture city of the Charente-Maritime department, with more than 75,000 inhabitants.
L'Atelier du Ciel has been working for many years in and around La Rochelle, in this town on the Atlantic coast, known for being Beautiful and Rebellious!
Proof of this is its stunning portfolio of aerial images, photo, video and timelapses below, taken with their drones and cameras by the team's talented cameramen and pilots.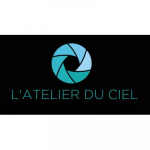 Drone footage and aerial photography for sale on the HOsiHO aerial stock images bank, The World from Above, with drone views of La Rochelle, establishing shot of the town from the ocean, its old streets, beaches, the famous Old Port, and also the islands around or the monuments with their well-preserved architecture.
La Rochelle seen by drone, the jewel city of Charente-Maritime, sublimated when view from the sky with a drone!
List of ground and aerial audiovisual equipment
available to the team of our drone pilots, cameramen and photographers
l'Atelier du Ciel in La Rochelle

From the air
Main Drone : Inspire 2, X5S + 45mm+ 15 mm raw+prores
Spare1 : Inspire 2
Spare 2: Mavic 2 PRO


From the ground
Black Magic cinema Caméra 4K
Panasonic GH5
Steady Cam Ronin
Rails for travelling plateform
Lights
Drone shooting rates in

La Rochelle
Our members undertake to apply the reference rates of the network, for a service of aerial shooting by drone,
either for Photo or Video, without retouching or video-edit (excluding options; travel expenses; administrative costs)
Request a quote from L'Atelier du Ciel in La Rochelle
In addition to its aerial audio-visual expertise over La Rochelle, and on the Atlantic coast, both in drone photography and drone video,
L'Atelier du Ciel

is highly specialized in the following services, thanks to the experience and skills it has acquired over the years:

Video Production with drone and ground footage
Timelapse & hyperlapse by drone or from ground
Panoramic aerial photography by drone and on ground
Giga-pixels aerial panoramas with SmartAerial Pano