Interview with SpiritProd33's team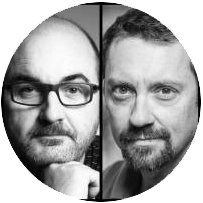 Jean-Bernard Nadeau & Stéphane Labaurie, alias SpiritProd33, a very prolific and creative team, in terms of aerial imagery (stills and footage) or timelapses / hyperlapses production.
With more than 1200 images online, produced in less than two years, we can say that this duo has been able to constitute a very beautiful Portfolio, essentially built in their region: the South-West of France!
Note that SpiritProd33 is a french UAV operator, member of our HOsiHO Drone Network and that you can request for ground or aerial shootings in this magnificent French region.
Aerial video of the Village of Beynac-et-Cazenac, filmed at daybreak, by drone, France © SPIRITPROD33 / HOsiHO
Where are you based and what is your main activity?
We are based near Bordeaux in southern Gironde, on both sides of the Garonne in an exceptional vineyard with famous appellations (Saint-Emilion, Sauterne, Sainte Croix du Mont ...).
Jean Bernard has been a photographer for over 25 years. He has covered both news and participated in advertising campaigns. He is now a recognized photographer, particularly in the world of wine. As for me, Stéphane, I make and edit videos for professionals whether they are artisans, industrialists or local communities.
Currently I am also developing my knowledge in motion design and 3D modeling which are related fields that fascinate me.
SpiritProd33 was born from our meeting and our desire to pool our respective talents to diversify our production and confront our visions.
---
Why and how do you create stock images?
The stock has naturally emerged as an activity giving free rein to our desires and our inspirations.
Countries or themes covered by your portfolio?
Our portfolio is centered on the great South West and oriented tourism and heritage, especially wine.
Are you also available for tailor-made services in your region?
We are of course available to provide services on request. We have notably worked for France TV, the CIVB, the Cadillac tourist office, Château Brown, AOC Pessac Leognan, the town hall of Podensac, the Bordeaux chamber of agriculture, the house of Cadillac wines, etc.
---
SpiritProd33's selection of timelapses and aerial videos available in the HOsiHO collection
---
What equipment do you use in the air and / or on the ground? Another specialty: timelapse, hyperlapse, vr360, other?
For the aerial we work with a Mavic from DJI, on the ground we have 3 cases a Panasonic G7, two full-size nikon, a Sony 4K camera, a motorized rail and a Zhiyun Crane stabilizer. We are therefore well equipped to take aerial, ground and timelapse shots as well as studio images.
---
Your next shooting projects?
Our region is full of beautiful places to showcase and we have not finished exploring it. We are also planning to intensify our production of Timelapses.
A final word?
If you want to have an overview of our work, do not hesitate to visit our site and contact us directly, we will be happy to discuss your project. Listening to and loving the beautiful image are the two pillars of
SpiritProd33
!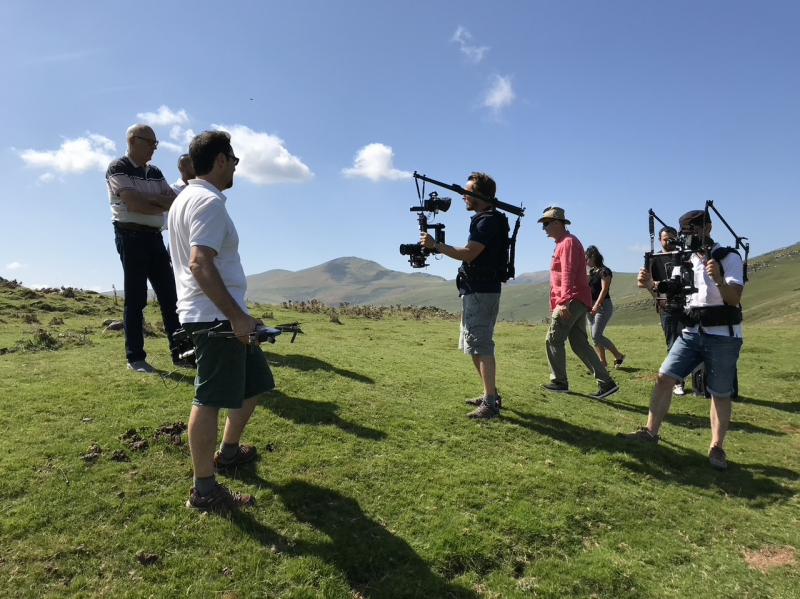 Module : Block Gallerie
"text-align: center;">SpiritProd33 team on shooting location, in french Pays Basque for France TV © Jean-Bernard Nadeau
---
? TALENTED WORLDWIDE AERIAL CINEMATOGRAPHERS WELCOMED !

Apply as a contributor and start to submit to HOsiHO's aerial collections
---
HOsiHO : more than an online stock library !
Artist's images highlight
Fair, simple and realistic pricing
Highly qualitative selection of stills and footage
Direct connection for commissioned work
Advanced free search if the image is not online