Interview with

Damian Kwasnik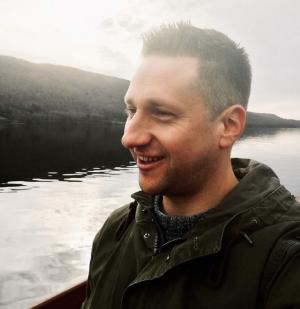 Damian Kwasnik defines himself as a filmmaker and dreamer.
He is based in England, London and owns a DJI Inspire 2 that he loves to fly over the UK and all over Europe or the world!
Damian's specificity is perfectionisme: for this reason he shoot all his aerial footage in Raw/Dng and apost-process every single clip, one by one. His videos are therefore all available on demand, in native Raw/Dng files.
Damian Kwasnik is an inveterate traveller who has already covered a rather beautiful part of the planet.
He also loves the most beautiful lights, especially those of dawn and dusk, between dog and wolf.
Admire the 1700+ aerial clips of his incredible portfolio, that we are so happy and proud to represent!
Aerial Shot View Revealing Canary Wharf Business District Early Morning London United Kingdom © Damian Kwasnik - Attyla Studio / HOsiHO
How do you first define yourself ?
I define myself as filmmaker and dreamer.
Where are you based and what is your main activity?

I'm citizen of the world, mainly operating in Europe, with my home in UK, near London.
Why and how do you create stock images ?

I create stock video, because most productions companies don't give me flexibility to do what I feel looks the best. I can give look which create an essence of the place, because it's fun to be creative when filming and grading. Because sometimes I catch moment worth sharing with world.
---
How did you come to drone filming / photography ?
I film most of the time with ground camera and I always was missing that kind of freedom of placing and moving camera. And one day my friend brought drone to park to have fun. It was smooth, steady and beautiful. Video quality was amazing. That's how I started.
Countries/locations or themes covered by your portfolio?
UK, but whole Europe really....
---
Damian Kwasnik's selection of his drone footage available in the HOsiHO collection
---
Are you also available for commissioned work in your area?
I'm available for commissioned work. My work is in Hollywood productions, BBC, IT V, major TV series, many many News Channels.


What gears do you use to create aerials and/or ground images? Have you another specialty: timelapse, hyperlapse, vr360, other?
I fly Inspire 2, very reliable, strong and fast machine. Doing well in high winds(50kmp/h), high mountains (4000m), shooting always highest possible quality RAW.


What are your next shooting projects (aerial or not) ?
My next shooting project is with Turkish State TV - TRT World, loads of flying in Istanbul.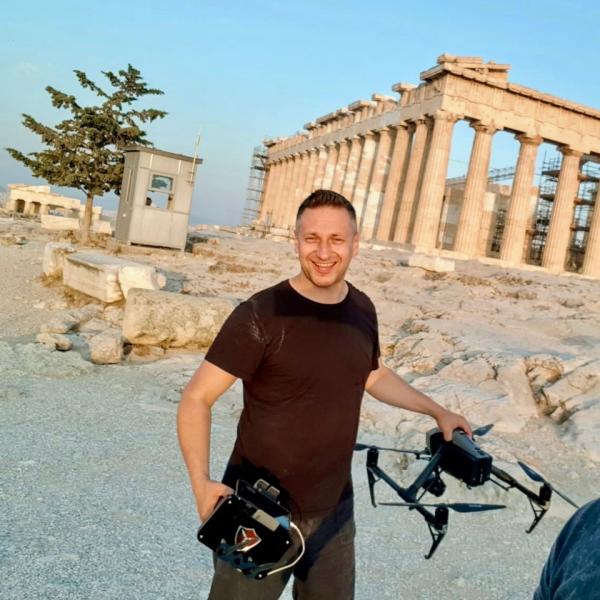 Damian Kwasnik - with his Drone Inspire 2 shooting aerial footage in Parthenon, Athens, Greece
---
?
TALENTED WORLDWIDE AERIAL CINEMATOGRAPHERS WELCOMED !

Apply as a contributor and start to submit to HOsiHO's aerial collections
---
HOsiHO : more than an online stock library !
Artist's images highlight
Fair, simple and realistic pricing
Highly qualitative selection of stills and footage
Direct connection for commissioned work
Advanced free search if the image is not online