Interview with

Ian Hay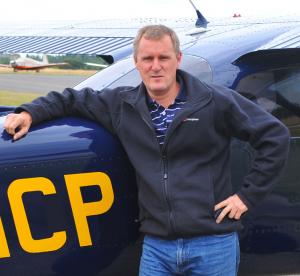 Ian Hay defines himself as a f
ull time commercial aerial photographer.
He is based in England, London and owns a drone but mainly flies on helicopters and planes, above and around the UK capital. He founded and manage his own company there : Above All Imgaes.
Have a look at his 700+ aerial footage of his incredible portfolio, that we are so happy to represent!
Aerial View of the Shard And Southbank, River Thames And City Cluster At Night, London, filmed by helicopter, United Kingdom © Ian Hay - Above All Images / HOsiHO
How do you first define yourself ?
Full time commercial aerial photographer.
Where are you based and what is your main activity?
I'm based near London so am ideally placed for photographing the ever-changing London skyline.
Why and how do you create stock images ?
I fly in London on a regular basis (weekly in the summer). I usually use a Twin Squirrel (AS350) which provides the perfect platform for both aerial photography and video.
Using a helicopter gives me a unique viewpoint, being a bit higher and moving a little faster than a drone.
---
How did you come to drone filming / photography (or helicopter, …) ?
I trained in aerial photography and video as an operator on the London Police helicopter. This gave me thousands of hours of practice and inspired me to set up my own aerial photography business - Above All Images.
Countries/locations or themes covered by your portfolio?
We operate throughout the UK, but are particularly renowned for our London photography. We can get everything from detailed close ups to wide panoramic views and dramatic verticals.
---
Ian Hay's selection of his aerial footage available in the HOsiHO collection
---
Are you also available for commissioned work in your area?
Yes, definitely. Commissioned work is the core of our business and we provide services to the property industry, advertising agencies, the building sector, utility companies and government departments.


What gears do you use to create aerials and/or ground images? Have you another specialty: timelapse, hyperlapse, vr360, other?
We have taken some of our most innovative ideas to create a state-of-the-art, GPS driven stabilised aerial video system, which provides crystal clear, liquid smooth 4K video. Our system fits into different airframes, which allows for greater flexibility.


What are your next shooting projects (aerial or not) ?
We are currently photographing gas pipelines. This is a regular contract involving precise vertical photography over the length of buried pipelines across a swathe of around 1 km. The photography is overlapping to provide a continuous image showing all surface features, vegetation ingress and any unauthorised building likely to interfere with the pipeline.
A final word ?
I feel very lucky to have a job where I can combine my passion for aviation with my love of photography. Do visit our website www.aboveallimages.co.uk to view some of our work.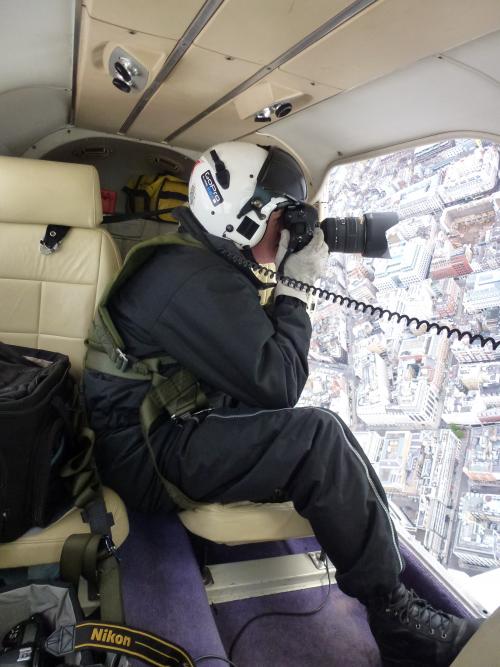 Ian Hay shooting aerial photos from a helicopter flying over London
---
?
TALENTED WORLDWIDE AERIAL CINEMATOGRAPHERS WELCOMED !

Apply as a contributor and start to submit to HOsiHO's aerial collections
---
HOsiHO : more than an online stock library !
Artist's images highlight
Fair, simple and realistic pricing
Highly qualitative selection of stills and footage
Direct connection for commissioned work
Advanced free search if the image is not online