Interview with Olivier Roux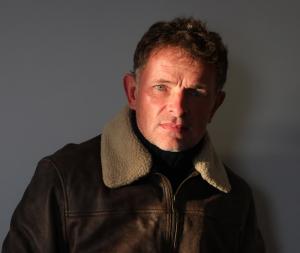 Olivier Roux is a very experienced and creative photographer, director and drone pilot. He masters perfectly photography as well as video, on the ground as well as in the air.
With more than 600 drone aerial footage available online, Olivier Roux has managed to build up an extraordinary
Portfolio
of his Atlantic France seen from the sky!


Atelier du Ciel is a drone operator member of our
HOsiHO Drone Network
Don't hesitate to ask him for ground or aerial shootings on the whole Atlantic coast, or around La Rochelle, his home town.
Aerial View Guerande Salt Marshes, Filmed By Drone, Guerande, France © LADC / HOsiHO
How do you define yourself in the first place?
An artist creates in the true sense of the word. He produces something that emanates from his imagination and/or his ability to reproduce in a protean way what he sees or feels.
The drone, in the professional context that involves us, gives the opportunity for a camera to fly. The drone is a tool, not an finality.
Remains Photographer, Videographer and creative full time. I like the idea of the suffix graph that induces a writing. The responsibility of the photographer and videographer is to capture what he sees, often the beautiful, and always with an aesthetic (the beautiful can be made ugly). It is a real mission and a total obsession that lives in you. Even without the right tools to capture the moment, you live things in images and spontaneously frame them.
Where are you based and what is your main activity?
I'm based in La Rochelle, but we don't do this job to stay at the office: 'the world is a playground on which we are always ready to go and express ourselves'. On these grounds, it is a balanced triptych that expresses itself: aerial photography as well as on the ground, shooting corporate films, participation in documentaries with aerial images.
---
Why and how do you create images for stock?
Today's aerial tools allow us to make videos with a very high 'Photographic value'. Image stability and quality allow us to respond to an aesthetic that only remains to be filled by the savoury places listed and the climatic and temporal contexts closely monitored and expected. It is thus the video that prevails in my aspirations of aerial images.
How did you come to film/photograph by drone (or helicopter, ...)?
At the very beginning of the drones (2010), my photographic background was already almost 20 years old. It clocked up with the arrival of cameras that were conducive to produce very aesthetic videos. This timing of events forced me to evolve from an expertise in still images to moving images. The UAV, an unavoidable access to a unique dimension: the air.
Main countries / places or themes covered by your portfolio ?
France and the Atlantic coast are my favorite places. To maximize the exploitation of my work, I have developed a website dedicated to some of my images which I offer the possibility to enlarge them. Regard-Atlantique thus allows people who appreciate oceanic environments to discover my terrestrial and aerial images of the marine environment. This platform also allows to highlight this very specific part of my work to local tourism decision-makers.
---
Olivier Roux - l'Atelier du Ciel selection of aerial videos available in HOsiHO collection
---

Are you also available for commissioned work in your area?
Commissioning has always been an integral part of the way I operate. Exchange with the customer, proposition force, scenario preparation, scouting. The assignment is a normal state of my working methods.
Commission for the
NEEL
boats in La Rochelle
What equipment do you use to create aerial and/or ground images? Do you have another specialty: timelapse, hyperlapse, vr360, other?
I work in a 'conventional' way: hyperlapse, vr360 are not part of my fields of expertise. I have a very critical vision of the induced quality and aesthetics as I imagine it, which only involves my personal approach, are neither in line with my vision of these image professions.
My work involves hybrid and DSLR cameras for cinema-style videography with the lens sets that come with them.
For the drones, 2 Inspire 2 and a Mavic 2 pro accompany me in my work and are each adapted to the level of quality required by the customers.
---
Your next shooting projects?
Talks in progress to collaborate with the SNSM Station in La Rochelle (sea/air).
An institutional film on a local organic cooperative (air/soil) under discussion
A final word?
From one day to the next, technologies change, mutate, evolve. Our professions, not essential but nevertheless necessary, are on permanent standby. It suffers from the slowdown that the Covid causes to the economy. When the vice finally loosens, prices that are already under pressure should suffer.
But our jobs require us to be present in creative areas, of course, but also in communication (via social medias, among others), marketing, post-production, and so on. Producing and directing, professionally is expensive. Clients, overwhelmed by images, are not always aware of this. It's a new 'occupation' that is emerging: making people understand.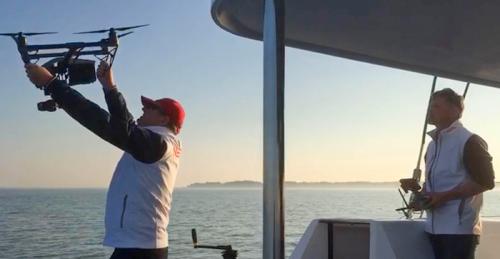 Drone shooting for the trimaran builder Neel in La Rochelle, with the Inspire 2 from l'Atelier du Ciel
---
? TALENTED WORLDWIDE AERIAL CINEMATOGRAPHERS WELCOMED !

Apply as a contributor and start to submit to HOsiHO's aerial collections
---
HOsiHO : more than an online stock library !
Artist's images highlight
Fair, simple and realistic pricing
Highly qualitative selection of stills and footage
Direct connection for commissioned work
Advanced free search if the image is not online