It's already the 3rd anniversary of the HOsiHO network!
HOsiHO is happy to celebrate the third anniversary of its HOsiHO Drone Network!
A network of French UAV pilots that the stock aerial video and photography bank created in November 2017, in order to direct its own international and French customers in the search for specific customised aerial images by drone.
Three years have gone by, and the UAV pilots, members of the network, have each just published their testimonials on what they find so special and essential to this group of telepilots, whose originality and specificity remains unique!
All of them draw up an assessment of the achievements, the path accomplished and the prospects for the future.
Read the article on the HOsiHO Drone Network website!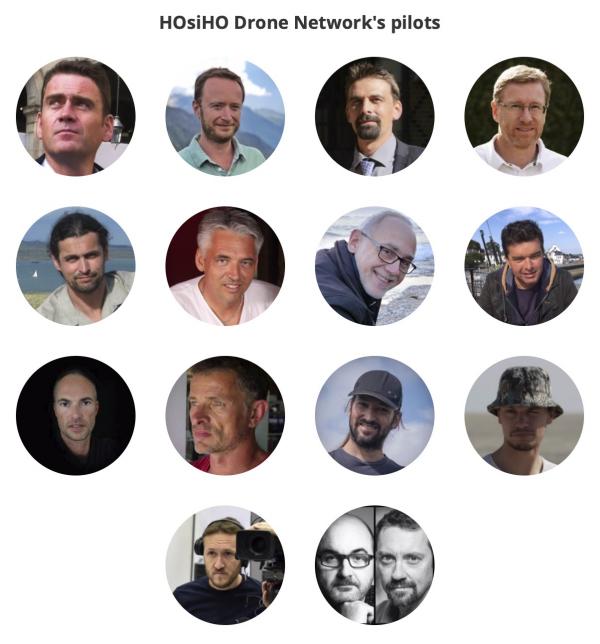 The main reasons that makes HOsiHO Drone Network a truly apart network:
A network relying on a aerial image bank

Each member is invited by HOsiHO agency on the basis of his talent and creativity as a visual artist
No commission received by the network on the assignments carried out
Uniform rates for drone services, based on a common reference grid
No competition between members, each one having its own exclusive region
No anonymity, each UAV pilot can be contacted directly by e-mail or telephone
A group on a human scale, supportive and professional
Spotlight on drone operators (Blog, Facebook Exhibitions, Press release, ...)
Sharing

of knowledge, gear, and complex and/or multi-site aerial/ground assignments -

Special Operations

carried out nationwide (live streaming, filming of urgent local issues)
Read also, the overview on the best way to find a professional UAV pilot in France.
---
? TALENTED WORLDWIDE AERIAL CINEMATOGRAPHERS WELCOMED !

Apply as a contributor and start to submit to HOsiHO's aerial collections
---
HOsiHO : more than an online stock library !
Artist's images highlight
Fair, simple and realistic pricing
Highly qualitative selection of stills and footage
Direct connection for commissioned work
Advanced free search if the image is not online
---
Don't miss out our thematic galleries !
---