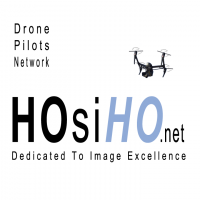 Drone pilot and cameramen in Marseille
for your drone filming and aerial photography in Provence, Alps & French Riviera
Here is our drone operator representing the network of professional UAV pilots in Marseille, Prefecture city of the Bouches-du-Rhône french department, 3
0 km from Aix-en-Provence with which it forms the Aix-Marseille Metropolis, and as the city alone totals more than 850,000 Marseilles residents.
Drone-Pictures has been flying its drones there for many years, and also flies all the corners of this mediterranean town, on all occasions.
Proof of this is their impressive portfolio of aerial images, photo, video and timelapses below, taken with their drones and cameras by a team of talented cameramen.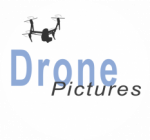 Drone footage and aerial photography for sale on the HOsiHO aerial stock images bank, The World from Above, where you can see Marseille by drone, from Saint-Charles railway station to the basilica of Notre-Dame de la Garde church and hill, from the Joliette district to the Old Port, from the Port to the Vallon des Auffes, from the Palais du Pharo to the Law Courts or the Canebiere, and many others!




List of ground and aerial audiovisual equipment
available to the team of our drone pilots, cameramen and photographers
Two Inspire 2 (allowed for Dgac scenario S1-S2-S3), with the X5s & X7 camera gimbal and the following unlocked licenses for video codec recording H264/ProRes 422HQ et 4444/Raw DNG/Apple Prores Raw, with prime lenses ranging from 14mm to 90mm (according to the mounted caméra)

Matrice 200 (S1-S2-S3)

Mavic 2 Pro (S1-S3)

Two 4K cameras Panasonic Lumix GH4 & GH5 + a set of prime Zuiko lenses from 7,5 to 175mm

BlackMagic Pocket Cinéma Caméra 6K with

a set of lenses from

du 15 to 450mm

Ronin Sc Handheld 3 axes gimbal for GH4/GH5

&

Ronin S2 for BlackMagic 6K

Gopro 8; Insta360 One R 1 inch & 360°

Nikon D800 36mpix Dslr + a set of lenses from 24 to 300mm

Syrp 3 axes system for timelapse and hyperlapse

Sliders, tripods and clamps

LiveU Solo unit and 2 Huawei 4G modems
Drone shooting rates in Marseille
Our members undertake to apply the reference rates of the network, for a service of aerial shooting by drone,
either for Photo or Video, without retouching or video-edit (excluding options; travel expenses; administrative costs)
Request a quote from Drone-Pictures on Marseille
In addition to its aerial audio-visual expertise over Marseille and Provence, both in drone photography and drone video,
Drone-Pictures is highly specialised in the following services, thanks to the experience and skills it has acquired over the years:
VR360 drone video

Inspection of engineering structures

Aerial panoramas in giga-pixel format

UAV analysis of air quality

Live streaming by drone
---