Help and FAQs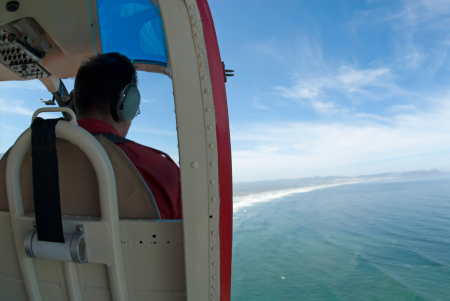 HOsiHO, aerial stock footage and stills agency, offers several collections of high-quality aerial photos, aerial videos and timelapses,

shot

by professionals, all experts in aerial imagery, and using different flying crafts such as drones, microlights, airplanes or helicopters.
The authors names and / or rights-holders production companies are always mentioned on HOsiHO website.
Please note that the aerial videos and photographs represented on HOsiHO are not sold; only a End User License Agreement is granted, which gives permission to reproduction and / or represent as defined in the terms.
HOsiHO as a stock footage and photography agency is member of FOCAL International based in London.
(Federation of Commercial Audiovisual Libraries International)

ADVANCED IMAGES SEARCH TOOL
If you want to refine your search, you can use the drop-down window for an 'Advanced Search' (hit the icon on the left of the search bar).
You will then have a fairly wide choice of selection criteria such as the type of image, dimension, license, or the availability of model and / or property releases.
To go even further you can select the shooting date.
If you search by season: enter it like any other keyword since this information is automatically included in the metadata of all our images.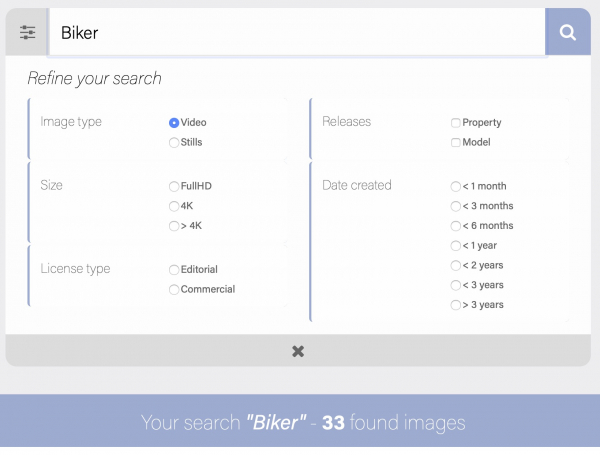 WORDS OF EXCLUSION / INCLUSION IN A RESEARCH
Here are the words to use to include or exclude terms from the search field:
Exclude: use NOT to exclude inappropriate images (eg. France NOT City)
Alternative: use OR to display the results of one or the other term (eg. Forest OR Trees)
Include: use AND as part of a complex search using NOT and / or OR (by default a word sequence is considered "inclusive" by the search engine, then you do not need to add this term AND)
QUALITY AND OUTPUT OF DIGITAL FILES
Our images can be immediately downloaded in high-resolution after payment and acceptance of our license terms (see below).
We are very picky about image quality, colour, contrast, colour aberration, distortion, noise, sharpness and if the footage or the still is not satisfactory on all these points, we do not distribute it.
Every visual content accepted in the HOsiHO collections has been hand selected by a curator.
We only pick images that are beautiful, relevant and stunning. We don't want you to browse endless pages looking for the perfect shot. That's why we do that for you on a high curatorial standards.

Footage: we always upload the highest available resolution. This means we already have online files ranging from HD to 4K ready for you. From FullHD 1920x1080 pixels to 4K (UHD = 3840x2160 pixels or 4K = 4096x2160) at different frame rates (see footage window).
The duration is variable but mostly less than one minute. Each video has been very carefully edited and possibly corrected. The compression codec is the H.264/H.265 for the online collection.
Some videos files are available off-line in ProRes422HQ or ungraded Raw/Dng, upon special request and additional fees (feel free to ask us).
Photos: Our contributors shoots at the highest resolution (30mb to 100mb uncompressed), JPEG12 size, colour profile Adobe RGB (1998), 300 dpi. Lighter versions are offered for license to suit your needs. Each photo is retouched and optimised with care. Our photographers are all equipped with the latest high-resolution DSLR, some with full frame sensor and professional optics.
On HOsiHO.com all images are delivered ready for distribution without additional work.
IMAGE RIGHTS OF PERSONS, GOODS AND BRANDS
We do not sell pictures of recognizable people or properties under our Commercial License if we do not have all the signed model releases and / or the property releases.
If necessary, the availability of the release is indicated under the relevant image, in this case it can be provided upon request.
You still can buy and use unreleased images if you intend to use it for Editorial purpose only.
Browse our collection of Editorial Use Only images by ticking the Advanced Search box: Editorial.
If you need it for a Commercial use, you will have to do the rights clearance and/or do the post-production work to erase any recognizable unreleased Properties/People/Trademarks signs and logos.
As stated in our EULA (section III), the licensee is responsible of the final use of the licensed images.
So please take a special attention to this before ordering from HOsiHO.
Except as provided under our End User License Agreement (section V), HOsiHO does not guarantee the use of images or confer any right or warranty as to the use of a trademark, name, brand clothing, decoration, art or architecture appearing on an image. The licensee must ensure that the necessary rights clearance and authorizations relating to the foregoing and to the intended use herein has been obtained.
LICENSES
Before ordering and payment, please read and accept all the terms of our our End User License Agreement.
Pay a special attention to those sections:
II. GENERAL RESTRICTIONS FOR ALL LICENSES

III. LIMITATIONS OF USE
IV. PROHIBITED USE AND ALLOWANCES
HOsiHO's 'Buy Bulk' Coupons
We are happy to give you a discount if you order five images or more at once.
Check this page to get your coupon's code.
---
Mont Saint-Michel At Dawn, Viewed By Drone © Mathieu Rivrin/HOsiHO