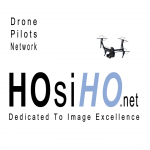 D

rone pilot and cameramen in Lyon
for your drone filming and aerial photography in

Rhone-Alpes and Savoy
Here is the drone operator representing the network of professional UAV pilots in Lyon,
Prefecture of the Rhone french department with more than five hundred thousand inhabitants.
Olivier Mercier Vidéo has been flying its drones there for several years, and also flies over many monuments of the town, on all occasions,
especially during the latest lockdow.
Check their impressive portfolio of aerial images, photo, video and timelapses below, taken with their drones and cameras by a team of talented cameramen.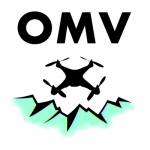 Drone footage and aerial photography for sale on the HOsiHO aerial stock images bank, The World from Above, with among others views by drone of the medieval streets and houses of Old Lyon, the Traboules, the Presqu'île, the hill of La Croix-Rousse, the Place Bellecour, the modern district of La Part-Dieu and of course the basilica Notre-Dame de Fourvière.




List of ground and aerial audiovisual equipment available to the team
of our drone pilots, cameramen and photographers Olivier Mercier Vidéo in Lyon
Mavic
Pro (S1-S3)
4K camera
Sony Alpha7 III
Senneheiser G4 Lavalier mic
Fluid head tripod
Indigo Jib
Follow focus
Timelapse : Dynamic perception gears, 1,5m motorized slider with pan and tilt heads
Drone shooting rates in Lyon
Our members undertake to apply the reference rates of the network, for a service of aerial shooting by drone,
either for Photo or Video, without retouching or video-edit (excluding options; travel expenses; administrative costs)
Request a quote from OMV on Lyon
In addition to its aerial audio-visual expertise over Lyon and the Rhône & Alps region, both in drone photography and drone video,
Olivier Mercier Vidéo is highly specialised in the following services, thanks to the experience and skills it has acquired over the years:
Video Production with drone and ground footage
Timelapse & hyperlapse by drone or from ground
Real estate and construction site supervision by drone (photo/video)
---